Archive for the 'Events' Category
Words, Chocolate, Bliss: Rosalyn Story and Jennifer Wallach
When: Thursday January 27th, 2011
Where: Chocolate Secrets, 3926 Oak Lawn Ave.
WordSpace, Chocolate Secrets and Real Men Cook present Booksigning, Reading, Live Jazz and Taste Party at Chocolate Secrets! Special Treat: Rosalyn Story will bring her Violin!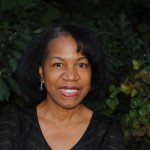 Rosalyn Story is a professional classical violinist, journalist and author of both fiction and non-fiction. A member of the violin section of the Fort Worth Symphony Orchestra in Fort Worth, Texas, she divides her time between performing and writing magazine and journal articles on the visual and performing arts, and has penned three books. Her articles have appeared in Essence, The Washington Post, The Dallas Morning News, Stagebill (the magazine of Lincoln Center), The Crisis (the magazine of the NAACP), and she has been a frequent contributor to Opera News magazine since 1990. Her first book, And So I Sing: African American Divas of Opera and Concert, the first comprehensive history of black women in opera, was the inspiration for the PBS documentary Aida's Brothers and Sisters: Black Voices in Opera (in which she appears as commentator and served as consultant), and has been broadcast in the United States, Europe, and New Zealand. Her first novel, More Than You Know, set against the backdrop of the jazz worlds of Kansas City and New York, was an Essence Magazine bestseller, and has been developed into a screenplay. Her second novel, Wading Home, set in post-Katrina New Orleans, was released in September 2010, and was an Essence magazine book club pick and 'recommended read.' A native of Kansas City, Rosalyn Story now lives in Dallas, Texas.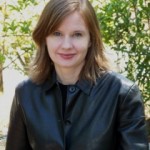 Jennifer Jensen Wallach is an assistant professor of history at the University of North Texas. She is the author of Closer to the Truth than Any Fact: Memoir, Memory, and Jim Crow (2008) and Richard Wright: From Black Boy to World Citizen (2010) and is the co-editor of the forthcoming Arsnick: The Student Nonviolent Coordinating Committee in Arkansas, 1962-1967. She is currently working on an overview of U.S. food history that is to be published by Rowman & Littlefield. In 2010 History News Network named Dr. Wallach a "Top Young Historian."
---
Don Jaun Da Chosen One
When: Friday January 21st, 2011
Where: It's a Grind Coffee House, 2901 Indiana
Don Juan Da Chosen One is a father, husband, brother, son, friend, actor, poet and lover of the arts who recently earned an Associate's Degree in Acting Performance. Born and raised in Fort Worth TX, Don Juan has quickly become a nationally known and well respected spoken word artist after embarking on the performance aspect of his poetry career. He is a current member of the 2010 Dallas Poetry Slam Team who ranked among the Top 20 in Nation and in 2009 he represented the city of Fort Worth, TX at the Individual World Poetry Slam (iWPS).
Outside of writing and performing perfecting his craft, Don Juan manages his own company Da Chosen One Productions. Additionally, Don Juan mentors the youth of various organizations as well as advocating for those lacking courage or without a voice. He believes the youth should be shown "there is a future without limits."
Don Juan has been writing poetry for many years and though he claims he's no "POET", once he takes the stage and open his mouth, his words say otherwise. All of his poetry is based on real life experiences that is said to touch to your very soul. Thus is why he is dubbed "Da Chosen One."
Hosted by RockBaby and Alexandra Marie
---
The Robert Trammel Readings Series at the Kessler
When: Wednesday January 12, 2011
Where: The Kessler Theater, 1230 W. Davis
Let It Bleed, Issue #2: Opalina Salas, Lilly Penhall & More!
The new Femme Zine–Let It Bleed girls, darlings to many, slaves to no one. Bond girls meet Brontes…Girls gang up…In your face and It's Personal. Wordspace is pleased to present the release and reading for the second issue of Let It Bleed.
Opalina Salas is the co-Beat Sensibilitist-owner, proprieter of Cliff Notes Prolonged Media Bookstore next to the Kessler Theater, with her husband, poet Carlos Salas. She has hosted, curated and read in venues all over Dallas. Opalina Herebia Salas is the Editor of Let It Bleed and a de-facto Oak Cliff Director for women advancing their claim to Lit Pack recognition.
Lilly Penhall enjoys a hedonistic life, having been disillusioned by a religious upbringing. She returns to her writing with a fevered passion after a seven year writer's block called marriage. First published at the age of 8, her work reflects a vibrance and love of life, uncommonly uncomplicated by ways of a free-spirited way of living. She is involved in many open mic events in the Dallas/Fort Worth area, including Mad Swirl, Lost Art Open Mic and Poets on X+. She has been published in Dallas Morning News, Forces Literary Magazine, Let It Bleed and Mad Swirl, and has a book of poems titled "O," published through Death List Five/Project 108 Productions. Lilly attended University of North Texas, graduating cum laude with a degree in English Composition and Rhetoric. She currently resides in Plano, Texas, and surrounding couches.(Photo: Desmene Statum)
---