Archive for the 'Events' Category
Who: Wil Gibson
What: Dallas Poetry Slam Feature
When: October 20, 8 pm
Where: Heroes, 7402 Greenville Avenue, 75231
WIL GIBSON is a writer that has lived in a lot of places or passed through them at some point but has only called a few places home. He currently lives in Humboldt County, California, where the trees are big. He has had 4 collections of poetry published by kind people, had self produced 3 cds and 6 chapbooks, and has been included in a number of anthologies and lit mags, He was a founding member in Portland Maine, has been featured on Button Poetry, and has bee on 7 national poetry teams from coast to coast.
WordSpace is honored to partner with Dallas Poetry Slam
to produce Feature Readers on 3rd Fridays of every month.
---
Who: Saul Williams
What: Headliners
When: October 19, 8 pm
Where: Kessler Theater, 1230 W. Davis St., 75208
Special Guest Appearance: Candy
WordSpace and Dallas Poetry Slam present
SAUL WILLIAMS

Saul Williams is an American rapper, singer-songwriter, musician, slam poet, writer, and actor. He is known for his blend of poetry and alternative hip hop and for his lead roles in the 1998 independent film Slam and the 2013 jukebox musical Holler If Ya Hear Me, featuring Tupac Shakur's music.
He graduated from Morehouse College with a BA in acting and philosophy, then moved to New York City where he earned an MFA in acting from New York University's Graduate Acting Program at the Tisch School of the Arts. While at New York University he became part of the New York café poetry scene. Williams has also lived in Brazil as an exchange student from 1988 to 1989.
In 1996, he won the title of Nuyorican Poets Cafe's Grand Slam Champion. The documentary film SlamNation follows Williams and the other members of the Nuyorican Poets Slam as they compete in the 1996 National Poetry Slam held in Portland, Oregon. The following year, Williams landed the lead role in the feature film Slam, which won the Sundance Festival Grand Jury Prize and the Cannes Camera D'Or.
As a songwriter and musician, Williams has performed with Nas, The Fugees, Christian Alvarez, Blackalicious, Erykah Badu, KRS-One, Zack De La Rocha, De La Soul. His first album was produced by Rick Rubin. In 2004, he released his self-titled album, then toured with Nine Inch Nails on their European tour in 2005. He appeared on the Nine Inch Nails album Year Zero, and toured with the group. Trent Reznor co-produce his next album, The Inevitable Rise and Liberation of Niggy Tardust.
Williams' most recent album, MartyrLoserKing, was released on January 29, 2016.
Williams has been published in The New York Times, Esquire, Bomb Magazine,  and African Voices, as well as releasing four collections of poetry. As a poet and musician, Williams has toured and lectured across the world, appearing at many universities and colleges.
Special Guest Appearance: Candy
Sherrie Zantea (Candy) has been writing and performing poetry for over 20 years.  Candy made the 2007 Dallas Poetry Slam Team, and to date has been on 10 teams, the first woman to coach 4 and she is the current Slammaster/Executive Director of the Dallas Poetry Slam Organization
Candy is currently a teaching artist for Young DFW Writers, where she teaches curriculum based poetry techniques to students all over the country. In addition to her poetry slam experience, she has added to her resume 2017 Host City Coordinator of the Women of the World Poetry Slam and Individual World Poetry Slam Coordinator. She also maintains a ten-year partnership with WordSpace Non-Profit literary organization where she serves as Administrator and Facilitator of social media affairs. Candy has published a poetry/recipe book "Heirlooms", a poetry CD "Candy Unplugged", and continues to provide workshops all over the world.​

SPECIAL THANKS!
This event is presented by WordSpace and Dallas Poetry Slam, with partial funding from The City of Dallas Office of Cultural Affairs and National Endowment for the Arts.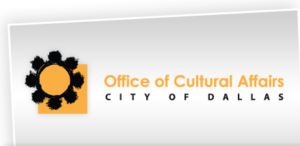 ---