Archive for the 'Events' Category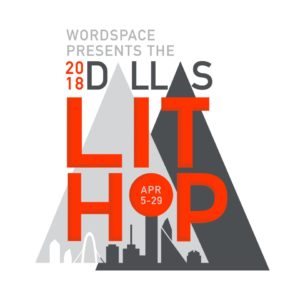 HEADLINER! The Great Walter Mosley
When: Sunday, April 29, 8 pm
Where: The Kessler Theatre
Special Guest Host: Patrick M. Oliver, Founder, Say It Loud! Readers and Writers
DISD School Visit with South Dallas Cultural Center: April 30.
Buy Tickets!
$35 General Admission. Limited VIP Tables for 4 with book and Reception $400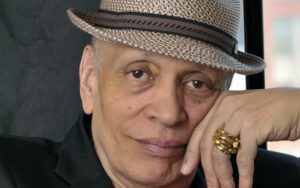 Walter Mosley is one of the most versatile and admired writers in America today. He is the author of more than 43 critically acclaimed books, including the major bestselling mystery series featuring Easy Rawlins. His work has been translated into 23 languages and includes literary fiction, science fiction, political monographs, and a young adult novel. His short fiction has been widely published, and his nonfiction has appeared in The New York Times Magazine and The Nation, among other publications. He is the winner of numerous awards, including an O. Henry Award, a Grammy and PEN America's Lifetime Achievement Award. He lives in New York City. WordSpace is honored to present Mr. Mosley for a rare Dallas appearance, in performative social commentary, storytelling and selected readings of his work. Tickets will be available on Prekindle.com in February 2018. Advance VIP Meet/Greet packages will be available as early as December 2017.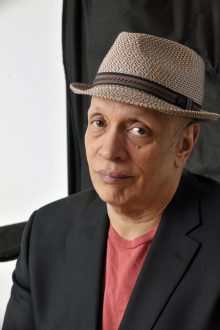 Best-selling novelist Walter Mosley will publish a new novel with Mulholland Books, an imprint of Little, Brown and Company, EW can announce exclusively.
Titled Down the River Unto the Sea, the novel centers on a former New York City police detective, now working as a Brooklyn PI, who is investigating the case of a Black civil rights activist convicted of murdering two city policemen. At the same time, he's still trying to piece together the conspiracy that caused his own downfall at the hands of the police.
This novel will mark Mosley's return to Little, Brown, where he'll be edited and published by Mulholland Books' Josh Kendall. Down the River Unto the Sea is slated for a Feb. 20, 2018 publication.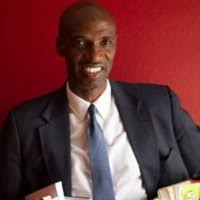 Special Guest Host, Patrick Oliver is a program manager and literary consultant dedicated to promoting reading and writing as tools of empowerment. Through a variety of innovative projects Oliver engages children, youth and adults in activities such as writing workshops, author talks, book discussions, professional development sessions and community forums.
Creator, executive producer and host of Literary Nation Talk Radio a live weekly broadcast on JoyNet Radio with past guest such as Marian Wright Edelman, Common, Hill Harper, Sonia Sanchez, Susan Taylor and numerous others.
He is publisher and editor of the Essence Magazine best-selling anthology Turn the Page and You Don't Stop: Sharing Successful Chapters in Our Lives with Youth (April 2006). Contributing participant Roundtable Discussion "Featuring Leaders of Poetry Organizations for Kids from Around the United States" in the publication Open the Door: How to Excite Young People About Poetry (McSweeney's April 2013).  His forthcoming books – On My Own: Vision Board Guidebook for Young People (June 2015) and Notes from a Literary Activist (October  2015).
Mr. Oliver was Director of Sales and Marketing at Third World Press (Chicago, IL); Program Director for the Open Book Program a citywide after-school reading program (Chicago, IL) and spent over 10 years as a material analyst and senior contract administrator in the defense industry (Los Angeles, CA). He has organized and facilitated panels and workshops for the Association of Writers and Writing Programs, American Library Association, College Language Association, Ohio State University, Princeton University, Congressional Black Caucus Annual Legislative Conference, Harlem Book Fair and numerous other conferences and events.
Oliver has made two appearances on CSPAN BookTV, Black America Web feature Faces of Hope: Patrick Oliver Teaches Kids to Be Successful Readers and Writers, special guest author at the National Book Club Conference (2014) and Literary Excellence Award Recipient (2014). Recently named advisory board member Furious Flower Poetry Center at James Madison University.
Literary and business development consultant for educational intuitions, non-profits organizations, publishers, best-selling and award-winning authors.
Additionally, developed in-school, after-school and summer enrichment programs for the Little Rock School District, William Penn School District (Lansdowne, PA), Open Book Program (Chicago, IL), Pulaski Technical College (North Little Rock, AR), City of Little Rock Community Programs Office, University of Arkansas for Medical Sciences Center for Diversity Affairs (Little Rock, AR) and Wallace Community College (Eufaula, AL).

---