At WordSpace we proudly present each of our readers at the fifty or so events we sponsor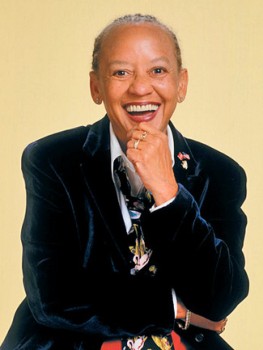 each year. But on December 8, we both proudly present and are honored to present Nikki Giovanni at the Kessler Theater.
Nikki Giovanni is a poet of passion and intellect whose verse, for the past forty years, has embraced everything from the  raucous rhythms of hip hop to the formal elegance of the greatest of modern poets. Early in her career she was dubbed the "Princess of Black Poetry." That has a certain fairy-tale ring to it, but more recently she has been acknowledged as both a National Treasure and appeared on the list of Oprah Winfrey"s Living Legends.
Her evening at the Kessler will be filled with her verse and we can only hope her unfettered opinions. (We never ask our speakers to hold back on any topic that interests
them.) There will also be music from BettySoo, a rising star on the Austin song circuit, and a special appearance by the winner of a local poetry slam  held specifically to offer one Dallas area poet the chance to appear on the same stage as Ms. Giovanni.
Tickets for Nikki Giovanni: The Real Deal are available on Prekindle.
During the next two weeks WordSpace will be posting frequent excepts from earlier perfomances, lectures, and interviews with Nikki Giovanni. Here is her response to the death of Tupac Shakur from a performance in 1997.