About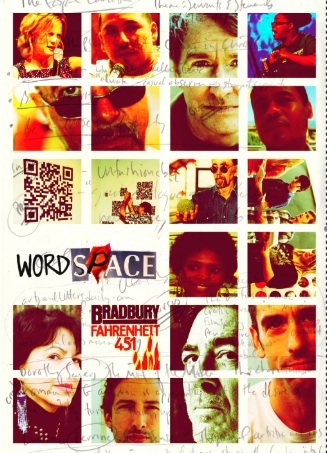 Founded in 1994 by poet Robert Trammell, Adrienne Trammell and writer friends Jerry Kelley, Roxy Gordon, Jeff Davis and David Searcy, WordSpace has presented programs with poets, prose writers, songwriters, playwrights, performance artists and scholars across the broadest possible spectrum, including Robert Creeley, Townes Van Zandt, Jeffrey Liles, Booker Prize winner James Kelman, Dagoberto Gilb, Octavio Solis, Terry Allen, 2013 National Book Critics Circle winner Ben Fountain, Ed Sanders, Andrei Codrescu, Dan Savage, Amy Sedaris, Nikki Giovanni, Sandra Bernhard, John Waters, Caravan of Dreams co-founder, Johnny Dolphin. WordSpace has produced numerous interdiscipinary events and public webcam readings with writers from countries around the globe, including Philippines PEN award recipient, Edwin Cordevilla, Persian exiles-in-London poets, Abol Froushan and Ali Abdolrezaei, Korean Presidential Award recipient Tae Joo Na, as well as the films of Robert Frank, and Between Covers: An Exhibition for Smart Phones, Texas Unbound literary festivals at Undermain Theater and The Latino Arts Festival at Bishop Arts.  
WordSpace is honored to promote independent presses, pay honoraria to emerging artists, and feature Dallas Poetry Slam, Poets at X Reading Series and ArtSpeak, a performance art series @ MFA Gallery.
NextGeneration Project: WordSpace sponsors the most innovative and educational programs for Dallas Youth offering free writing and performance workshops–Youth Poets Workshops, annual Student Readings at SMU Lit Fest and the Kessler Theater, partners with area schools as programming, performance and study volunteers, includes students in Salons alongside experienced, award winning writers. NextGeneration also sends  instructors into Oak Cliff schools.  Our Summer Internship Program hosts young writers from universities around the country.