Archive for the 'African Diaspora: New Dialogues' Category
Who: Nicole Dennis-Benn
What: African Diaspora: New Dialogues with Nicole Dennis-Benn
Where: The South Dallas Cultural Center,  3400 S Fitzhugh Ave, Dallas, TX 75210
When: February 2, 2017, 7:30 pm
Hosted and Facilitated by Author Sanderia Faye, Winner, 2016 Wright / Hurston Award for Debut Fiction
2017 will also feature:  
March 2: Kiese Laymon, April 6: Tyehimba Jess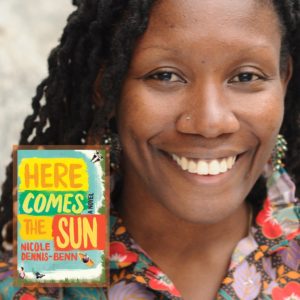 WordSpace and the South Dallas Cultural Center are pleased to kick off the 2017 season of African Diaspora: New Dialogues with the Jamaican author Nicole Dennis-Benn. Ms. Dennis-Benn published her debut novel, Here Comes the Sun, in July 2016. Marlon James, Ms. Dennis-Benn's fellow countryman and Man Book Prize winning novelist, has said of Here Comes the Sun "… [it] stuns at every turn, especially when you think you have it figured out. It's about women pushed to the edge, Jamaica in all its beauty and fury, and, more than anything else, a story that was just waiting to be told."
Ms. Dennis-Benn will read from her novel and discuss her own journey from Jamaica to New York City.
Please join us for what promises to be an exceptional evening.
Sanderia Faye is an award winning writer, born and raised in Gould, Arkansas. She is the author of Mourner's Bench (University of Arkansas Press, September 2015).
About Nicole Dennis-Benn
Nicole Dennis-Benn is the author of the highly acclaimed debut novel,HERE COMES THE SUN (Norton/Liveright, July 2016), which has received a starred Kirkus Review and is deemed one of the best books to read this summer and beyond by New York Times, NPR, BBC, BuzzFeed, Book Riot, Bookish, Miami Herald, Elle, O Magazine, Marie Claire, Entertainment Weekly, Flavorwire, After Ellen, BookPage, Cosmopolitan, Brooklyn Magazine, among others. New York Times Book reviewer, Jennifer Senior describes HERE COMES THE SUN as a "lithe, artfully-plotted debut"; Pulitzer Prize finalist, Laila Lalami, as well as Booklist have deemed it a "fantastic debut"; and Man Booker Prize winner, Marlon James says "[Here Comes the Sun] is a story waiting to be told". Dennis-Benn has also been recently nominated for the 2016 Center for Fiction First Novel Prize. Her work has appeared in ELLE Magazine, Electric Literature, Lenny Letter, Catapult, Red Rock Review, Kweli Literary Journal, Mosaic, Ebony, and the Feminist Wire. Nicole Dennis-Benn has an MFA in Creative Writing from Sarah Lawrence College and has been awarded fellowships from MacDowell Colony, Hedgebrook, Lambda, Barbara Deming Memorial Fund, Hurston/Wright, and Sewanee Writers' Conference. Dennis-Benn was born and raised in Kingston, Jamaica. She lives with her wife in Brooklyn, New York.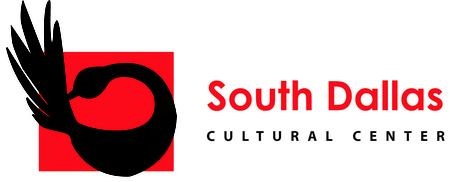 About African Diaspora: New Dialogues:
     Three years ago, WordSpace met with Vicki Meek, the Manager of the South Dallas Cultural Center. SDCC had recently helped us promote Nikki Giovanni's appearance at The Kessler and we realized a deeper partnership and think tank might just be the thing to do. Dee Mitchell and Vicki came up with the title: African Diaspora: New Dialogues. From there, we partnered in thought with folks like Sanderia Faye and are honored to have brought some of the best of new writing by the brightest stars of African Diaspora artists. Highlights have included Chris Abani, Mitchell Jackson, and Vievee Francis. These are important writers we want you to know about!
As Vicki Meek retired from 20 years of service from her position as Manager of South Dallas Cultural Center, we are now delighted to enjoy the same level of excitement in working with new SDCC manager,  Harold Steward,  to collaborate and bring this profound series.
Since its inception, thanks to local writer/educators, these writers have appeared Dallas schools offering meaningful visits and readings.
Sponsored by WordSpace and South Dallas Cultural Center
Special Thanks, Harold Steward and Vicki Meek

---
Who: KIESE LAYMON
Special Guests: DonJuan Hutchinson and Javon Rustin of Dallas Poetry Slam
What: African Diaspora: New Dialogues 2017
When: Thursday, March 2, 7:30 pm
Where: South Dallas Cultural Center, 3400 S Fitzhugh Ave, Dallas, TX 75210
Hosted by Author Sanderia Faye
Kiese Laymon is a black southern writer, born and raised in Jackson, Mississippi. Laymon attended Millsaps College and Jackson State University before graduating from Oberlin College. He earned an MFA in Fiction from Indiana University and is currently a Professor of English and African American Studies at the University of Mississippi.  Laymon is the author of the novel, Long Division  and a collection of essays,  How to Slowly Kill Yourself and Others in America, the UK edition released in 2016. Laymon has written essays, stories and reviews for numerous publications including Esquire, ESPN the Magazine, Colorlines, NPR, LitHub, The Los Angeles Times, PEN Journal, Oxford American, The Best American Series, and Guernica. He is a currently a columnist at The Guardian.
Long Division was named one of the Best of 2013 by Buzzfeed, The Believer, Salon, Guernica, Contemporary Literature, Mosaic Magazine, Library Journal, Chicago Tribune and the Crunk Feminist Collective. It was also short-listed for the Believer Book Award, the Ernest Gaines Award and the Morning News Tournament of Books. Long Division won the 2014 Saroyan International Writing Award on November 10th. Three essays in "How to Slowly Kill Yourself and Others in America" have been included in the Best American series, the Best of Net award, and the Atlantic's Best Essays of 2013. He was selected a member of The Root 100 in 2013 and 2014 and Ebony Magazine Power 100 in 2015. Kiese Laymon has two books forthcoming, including a memoir called Heavy which will be released in 2016 and the novel called And So On which can be expected in the Spring of 2017, both from Scribner.
Sanderia Faye is an award winning writer, born and raised in Gould, Arkansas. She is the author of Mourner's Bench (University of Arkansas Press, September 2015). Faye is co-founder and fellow at Kimbilio Center for Fiction. She moderated a 2015 AWP panel and the grassroots panel for the Arkansas Civil Rights Symposium during the Freedom Riders 50th Anniversary. She is a recipient of awards, residencies, and fellowships from Hurston/Wright Writers Conference, Eckerd College's Writers in Paradise Conference, Callaloo Writers Workshop, Vermont, Writers Studio, The Writers' Colony at Dairy Hollow, and Martha's Vineyard Writers Residency. Faye is also a PhD student in English at North Texas University. She received an MFA in Creative Writing from Arizona State University, and a BS in Accounting from the University of Arkansas at Pine Bluff. She was an instructor for The United States Navy-Navy College Program for Afloat College Education (NCPACE).
DonJuan Hutchinson is A Master Wordsmith, Performance Poet, Coach, Teaching Artist and Mentor. His passion for the development of one's artistic Development led him to start his own Poetry Troupe: TEAMGRINDERS, where he coaches Professional Poets and was Nominated for a National Poetry Award for Best Troupe/Group. Don Juan is A Champion among Champions. A few accolades include 2x Fort Worth Slam Champ. Dallas Slam Champ. 2x SuperBowl of Poetry Champion. MLK $1000 Slam Champion. North Texas Poetry Awards Slam Champion. 3x National Semifinalist. PSI South West Regional Champ and was 2015 National Poetry Awards Slam Artist of the Year. He prides himself on being a voice for the voiceless. But of all his accomplishments he most proud of being an ever-present and devoted father of 5 wonderful children.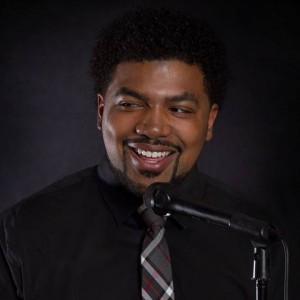 A poet from North Carolina residing in Dallas, Javon Rustin has been a national semi-finalist in California after making the 2015 Dallas Slam Team and a Win-You-In Regional Champ in Austin with Fort Worth Slam 2014. He has had the honor of opening up for renowned poets such as Sunni Patterson and ranked 17th best performance poet in the country in 2016. He has been published in an erotic poetry book called Fingertip Foreplay and has a new CD entitled Bleeding Spirits. He has performed, featured, and competed in cities across the country. When he is not in a notebook or on a stage, Javon is a teaching artist and workshop coordinator.
---