The Robert Trammell Reading Series @ The Kessler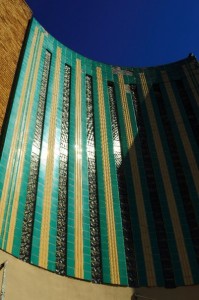 Held in partnership with The Kessler Theater. Special Thanks to our friends at this newly renovated music/arts center–Owner, Edwin Cabiniss and Artistic Director, Jeffrey Liles. This series mixes and maximizing our presentation of exciting emerging and experienced voices with our innovative web cam technology use of ICHAT/Skype to broadcast and inter-connect with writers from around the world. The events are held 2nd Wednesdays, as part of The Kessler's Residency Nights of music. Begin the evening with Community Happy Hour, join us upstairs for the readings and check out their website to see who will be performing those nights! The Kessler is located at 1230 Davis in Historic Old Oak Cliff adjacent the Bishop Arts District.
This series is named after WordSpace's co-founder, Robert Trammell, (1939-2006). It is fitting continuity to the historic collaborative relationship that existed between the Kessler's Artistic Director Jeffrey Liles and Robert Trammell, as well as Edwin Cabiniss's independent visionary spirit. Please read the recent Dallas Morning News article by PEN/Hemingway Award winner, Ben Fountain:"Dallas poet Robert Trammell marched to his own meter" for a historic perspective of WordSpace and this rare individual, poet and visionary. complete with some of our favorite of Robert's poems.