WordSpace and their producing sponsor Half Price Books have three special events this spring at three of Dallas's best venues for theater, music, and the arts.
FEBRUARY 28:  Author Dagoberto Gilb with special musical guest The Felix Flores Band. This evening of music and literature, introduced by Dallas City Councilwoman Delia Jasso and hosted by artist Celia Alvarez Munoz, starts at 8:00 at the Bishop Arts Theater, 215 South Tyler Street, Dallas 75208.
MARCH 28: Andrei Codescru at the Kessler Theater. This popular novelist, essayist, and raconteur will read, tell stories, and engage the audience in a Q & A led by Jeff Whittington, executive producer of the KERA program Think. When WordSpace was still a new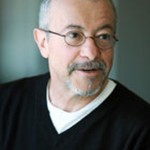 organization, well over ten years ago, Andrei was one of the first literary personalities we brought to Dallas. We are delighted to have him back for this event. The Kessler will open at 7:00 pm to serve drinks and food. The program begins at 8:00.
APRIL 17: Playwright Octavio Solis now lives in San Francisco, but he started his writing
career here in Dallas. HIs twenty plays have seen over sixty productions across the United States. His appearance for WordSpace at The McKinney Avenue Contemporary. takes place as The Kitchen Dog Theater prepares a production of his new play Se Llama Cristina to open May 24th.
Buy tickets now to support the literary arts in Dallas.
Tickets for all these events are available through links to Prekindle on the WordSpace homepage.