This 27-year-old novelist from Austin has won three awards for his first two novels. Mr.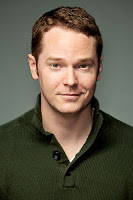 Shivers won the Shirley Jackson Award, a relatively new honor now given annually to the best work of literary horror. Bennett's tale of a serial killer working his way through the hobo camps of Depression era America has been referred to as "John Steinbeck meets Stephen King." That description may either intrigue or repel you, but let me assure you that Bennett's creepy little novel delivered the horror-goods in a realistic setting of the 1930's American Southwest.
His second novel was The Company Man, an alternate history tale where a single scientific discovery made in the early twentieth century has created a world we can partially recognize and for the course of the novel never feel safe in. The Company Man won a special citation from both The Philip K. Dick Award and the Edgar Awards.
So wait a minute. Mr. Bennett, at the age of 27, has won awards from organizations that honor horror, science fiction, and mystery. So just what does he write?
In a recent long profile in the Los Angeles Review of Books, Amy Gentry wondered that as well and had this to say, "… I have read all of his books. They are inventive, strangely passionate tales populated with loners on the wrong side of the American dream who are trying to understand their place in the universe. Also, there are monsters, aliens, detectives, and gods."
On March 13, Bennett will be in Dallas reading from his new novel, American Elsewhere, at  
the Barnes and Noble in Lincoln Park on Northwest Hwy. What is American Elsewhere about. Well, it's like Amy Gentry says. Only I would add that it takes place in Wink, New Mexico, where the moon is pink, the lawns are perfect, and the smart people stay home after dark.
More information about the event is on the WordSpace website.
You can read Amy Gentry's full profile of Andrew Jackson Bennett at the Los Angeles Review of Books.