I think the picture we have been running of Nikki Giovanni is the most charming photo we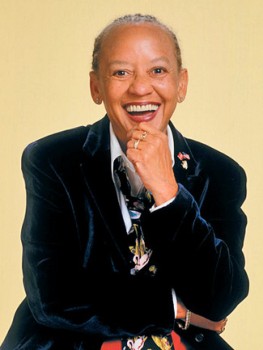 have ever had of one our speakers. But believe me, the woman does not suffer fools gladly.
Listen in to this appearance when some one from the audience asks her opinion of Quentin Tarrentino's Django Unbound. And that is just the start of it.
We can hope for similar fireworks at the Kessler Theater on December 8. Of course she will also be reading from her latest book of poetry, which she will be signing after the show. Tickets are available on Prekindle.
Now settle back for the fireworks on Django, The Butler, Precious, and Mississippi Burning.